RC4WD EuroCrawl 2022 - RC Comp Crawling European Championships

19th & 20th & 21st of August 2022
Performance Scale - Mini - Sportsman - Super - Pro
Location
Reposaari, Finland
https://www.google.com/maps/place/Si...7!4d21.4215186
(Siikaranta Camping)
Reposaaren maantie 1073
28900 Pori
Finland
260km from Helsinki-Vantaa airport / Pori airport 35km away
Train from Helsinki to Pori:
www.vr.fi
Bus from Helsinki to Pori:
www.onnibus.com
Bus from Pori to Reposaari:
www.porinlinjat.fi
Food and drinks:
Cafe Restaurant Meän Paikka will be on site with a pop up restaurant to offer food and drinks for us all weekend from morning till evening! Let's support them buy buying food whenever we are hungry. They are making a huge effort by showing up from Lapland! There is also a small store inside of the camping, but 3km away is also a nice restaurant what offers food otherwise during the nights. Grocery store 4km away.
Pics and videos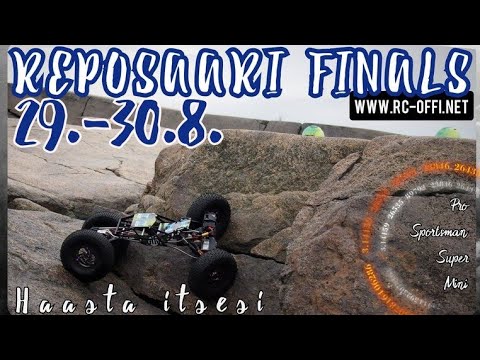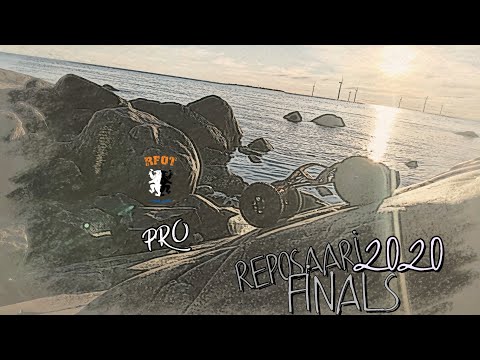 Accommodation: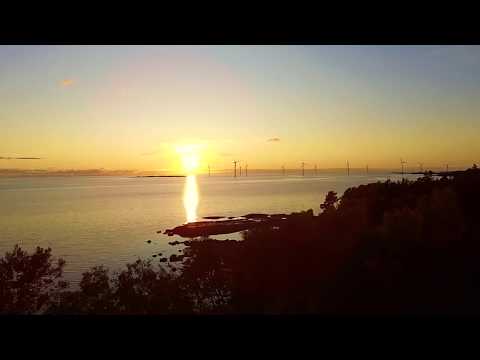 Accommodation will be on the comp site in camping village called "Siikaranta Camping". From the nearest cottage there is 20 meters to the comp site.
All of the cottages are reserved for us till the end of March 2022. Make sure to progress with your booking before that or otherwise you might have to find accommodation way further. The cottages will go to public sales after March.
Book via:
https://siikarantacamping.fi/
Prices of the cottages:
Siika hut (6 persons) - 100€/night
Sauna cottage (4 persons) - 120€/night
Shover cottage (4 persons) - 110€/night
Camping cottage (4 persons) 65-75€/night
Campervan spot 20-30€/night
Bed linen are not included! To rent they cost 8€/per person.
Other accommodation close by:
https://www.google.com/maps/search/H...2022-08-18!2i4
Schedule

Thursday 18th of August
​​​​​​12.00 Free practise
16.00 Pre tech (all classes)
22.00 Sauna

Friday 19th of August
07.00 Course building (Mini)
08.00 Tech (Mini)
08.20 Drivers and judges meeting (Mini)
08.30 Courses 1-5 (Mini)
11.30 Course building (Performance Scale)
12.30 Tech (Performance Scale)
12.50 Drivers and judges meeting (Performance Scale)
13.00 Courses 1-5 (Performance Scale)
21.00 Prize ceremony (Performance Scale, Mini & Finnish National Championship)
22.00 Sauna
​​​
Saturday 20th of August
07.00 Course building (Super)
08.00 Tech (Super)
08.20 Drivers and judges meeting (Super)
08.30 Courses 1-5 (Super)
09.00 Course building (Finnish National Championship Scale Class 1 & Scale Class 2)
10.00 Tech (Finnish National Championship Scale Class 1 & Scale Class 2)
10.30 Drivers and judges meeting (Finnish National Championship Scale Class 1 & Scale Class 2)
10.40 Courses 1-4 (Finnish National Championship Scale Class 1 & Scale Class 2)
12.30 Course building (Sportsman)
13.30 Tech (Sportsman)
13.50 Drivers and judges meeting (Sportsman)
14.00 Courses 1-5 (Sportsman)
17.00 Final course building (Finnish National Championship Scale Class 1 & Scale Class 2)
18.00 Final course (Scale Class 1)
19.00 Final Course (Scale Class 2)
21.00 Prize ceremony (Sportsman, Super & Finnish National Championship)
22.00 Sauna

Sunday 21st of August
07.00 Course building (Pro)
08.00 Tech (Pro)
08.20 Drivers and judges meeting (Pro)
08.30 Courses 1-7 (Pro)
17.00 Final course building (Pro)
18.00 Finals (Pro)
21.00 Prize ceremony (Pro, Overall, Best Country, Ladies, Junior, Buck & Finnish National Championship)
22.00 Sauna



**Schedule is a thing to change based on the amount of drivers!
Course desing
Performance Scale, Mini, Sportsman and Super will all run 5 courses. Pro class will run 7 qualification courses and one final course for top 5 drivers after qualification. Final course for five drivers will be driven right after Pro has finished the qualification courses. Courses contain 10 regular + 2 bonus gate worth -10 points. Time limit is six minutes. Final course has 10 regular gates and 5 bonus gates worth -10 points each. Time limit is six minutes.
Finalists
Five best drivers are qualifed for finals in Pro. Finals will be driven after the qualification courses. Points will continue from where they stand after the qualification.
Rules
We will drive with WRCCA 2022 rules. You can find them here:
https://docs.google.com/document/d/1...t?usp=drivesdk
​​
Be sure to know it!

Judging
Here is the important bit you need to read. We want to make this competition our joint effort. That's why we have chosen the most efficient way of judging; group modus.
We will split the drivers in groups. Each group will drive one course simultaneously. We will make the groups based on the level of the drivers. Each group should have experienced drivers, semi experienced drivers and new comers. Each group has group chief, who will be resposible of the group. Judging etc... We will try to put two drivers from one country to each group, so nobody is left "alone"
Registration
REGISTRATION IS CLOSED!
Participants
https://crawlerresults.com/index.php?rg=2&seasonF=33
Sponsors
Title sponsor:
For the third time running RC4WD is the title sponsor for EuroCrawl. This company has been constantly pushing onwards with reasonably priced quality crawler and scale products. The realism in the scale products and the quality of crawling products is widely known and bought around the world. We are extremely greatful of the products and the belief that they are willing to invest on our competition! Keep up the good work. Check out RC4WD at: www.rc4wd.com


Gold sponsors:



We are pleased to announce that Cafe Restaurant Meän Paikka from Kolari, Finland will be present on the site offering food and snacks to buy throughout the whole weekend. A big commitment to come and do a pop up restaurant just for us all the way from Lapland! They also sponsor the custom made trophies for the competition so a Gold sponsorship is well deserved. A big thumbs up to them! This is a must visit restaurant of you are ever going to Lapland. Check them out at: www.ravintolameanpaikka.fi
We are very pleased to announce our next Gold Sponsor of EuroCrawl 2022 in Finland! Reef's RC Products from USA were excited to jump onboard for the first time to sponsor EuroCrawl. They are widely known for their awesome servo products for all the rigs that you might think. Don't hesitate to check them up when in need of servo products and all related to them at: www.reefsrc.com

Big thanks for supporting our event and the hobby. Thumbs up!
The highlight of the year is getting closer and closer. To celebrate that we are publishing our next Gold Sponsor of the competition! Procrawler R/C from Hungary wanted to step in the game of crawlers and the reputation of the brand goes way in front of it. Countless victories globally with Procrawler products on these last few years when they have been operating. This is probably your go to brand if you aim high. Professional customer service makes you smile from ear to ear and if the rumours are correct we will see a pop up tent of Procrawler R/C in Reposaari during the EuroCrawl.

Chassis, servos, transmissions, wheels, you name it. They are all here: www.procrawler.eu
Here is the next sponsor announcement. No Superior Designs RC (Nsdrc Scaleparts) from USA jumped in on the last minute to became a Gold Sponsor for the event. This company has supported countless events around USA and now they wanted to book a seat and take their products to European tour! Wide selection of top notch servos and servo parts can be found from their website: https://nsdrcscaleparts.com/

Please take a look on the selection and impressive work that they have done with the servos. Big thanks for supporting EuroCrawl 2022!
As the comp gets closer we are glad to announce more sponosors of the event! Next Gold Sponsor is Extreme Route - Rock Crawlers from China. A fresh rather new vendor has bring the Extreme Route W3 Crawler to the Pro games and it will be very interesting to see if the success is as good as in Chinese market. We know for fact that at least one W3 Crawler will be starting in Reposaari but more than this, many drivers are using the Huge Pin tires from the very same vendor. They truely have lots to give to the discpline and are really kind to sponsor the 2022 main event in Europe. HUGE thanks.

Go and check them out at: www.errcca.com
The Gold Sponsors keep on coming and this time we'll publish JN80 from Portugal! This company was very eager to join the list of sponsors and we are most glad they did! They are part of the relatively small group of companies that are actually importing RC Crawler and Scale accessories to Europe. RC4WD, Axial, Traxxas, Vanquish just to name few that they have on their shelf. Check them out and use their services to keep RC Comp Crawling parts easier accessible in Europe: https://jn80-rc-scale.pt/en/

Big thanks for the commitment and sponsoring the 2022 EuroCrawl!
While days are going really fast so is the number of the sponsors for 2022 EuroCrawl! The next Gold Sponsor is EuroRC from Finland! We are extremely delighted to see some finnish support on the event when it is so rare to get this kind of opportunity to hold the biggest crawling event in Europe in Finland. EuroRC is widely known throuout the Europe of it's vast number of products to everything connected to RC. Their customer service and speed is hard to match and it is so awesome to see them sponsoring the event. Roumours are also echoing through the woods of Finland that we would see their represantive showcasing and selling their products on site through the weekend. How awesome is that?!

Please go to www.eurorc.com to spend your day on scrolling thour the products!
Meanwhile we want to introduce already the eight Gold Sponsor of the event! Rocket RC from Italy decided that they want to be part of the 2022 EuroCrawl. Another chassis and carbon fiber parts manufactor to add already on the excisting line up of great sponsors. Rocket RC hold up a reputation of a good performing chassis line up which is used widely in European RC community. Go check them out at: https://www.facebook.com/RocketRc

A huge thanks to them for being part of our event!
Another Gold Sponsor coming from United States of America! Shift rcs is well known brand for high quality servos, servo horns and wheels. After hearing from this event they decided it is just too good to miss and we are extremely pleased and greatful about the commitment from them to sponsor our event. Great to see some many top of the line brands represented in EuroCrawl. Go check out the products from Shift rcs from here: www.shiftrcs.com
We are also approaching the end of our sponsor list but there is still few good ones to name. RFOT has been with us since day one and this time the team wanted to step in as a Gold Sponsor by not only helping massively on the organisational side but also filming the event and producing a highlight videos of each day of EuroCrawl 2022! These guys are working hard behind the scenes to make this competition so big and well run as it is possible. Big thanks for being with us once again! Check out the what's up with the team and some of the videos they have been making in: www.facebook.com/rfotfin
Our last sponsor of EuroCrawl 2022 in Finland is Psycho'Pat Crawler Parts from France! They wanted to join for the fourth time to sponsor the event and being the only manufactor who has been with us since the beginning they jumped in as a Gold Sponsor. Psycho'Pat Crawler Parts is well known for top positions all around the world including the top step of Pro class in 2019 EuroCrawl! A true legend of making most of the 3D printed technology with unique designs! You can basically get all the parts to your rig from them and prepare a whole Psycho'Pat Crawler Parts Ventru rig to yourself. We are extremely happy to see them as a sponsor and even competing from the top positions in all five classes. Thanks again! Check them out at: https://www.facebook.com/ventru.crawler.parts
Bronze sponsors:
​
More sponsor announcements coming your way! Our first Bronze Sponsor is coming all the way from Australia! Pink Bits Custom Crawler Parts wanted to step in as a sponsor and be part of the biggest comp crawling event in Euope this year. We are extremely pleased that our event is widely known and sponsors want to be a part of it. Pink Bits Custom Crawler Parts are offering chassis and parts to tune your Performance Scale rigs to the highest level! With defending World Champion driving with their chassis it's propably a good bet to take against the strong field of chassis manufactors everywhere else. Big thanks to them for sponsoring the highlight of 2022.

Go along and take a look what they have to offer: https://www.facebook.com/PinkBitsCCP
More sponsorship announcements coming right up! Our next Bronze Sponsor is Dlux fab from USA. One of the all time great vendors of true comp crawling! Recently changed ownership but the level of products and customer service has remained or if possible even gotten better. From Dlux Fab you can find basically everything that you need for crawling. Parts to nearly all axles and classes. Full RTR rigs as well as KIT's. There's not quite other shop like Dlux Fab. Check them out at: www.dluxfab.com
Time to publish our third Bronze Sponsor of EuroCrawl 2022. Progressive RC from Portugal wanted to join sponsoring the event and giving away some of his products. 3D printed parts on RC Crawlers for example updated Bully 2 axle housings and AR60 diff covers! Big thanks on notifing our event and see you soon! Go and see the products over here: https://www.facebook.com/groups/1408793109319307
Our fourth Bronze Sponsor comes from Spain! Moreno Creation's did not want to miss the party and they are excited to join the long list of sponsors. This vendor is offering multiple top quality chassis choises to Performance Scale. They have topped the tables in multiple competitions in Spain and they are constantly pushing more performance out of their creations. Go and have a look what else they are offering: https://www.facebook.com/Moreno-Creations-103717944699198

Big thanks for jumping onboard as a sponsor!



Last but not least Bronze Sponsor is Offipaita.fi from Finland! This company has done the textiles and everything that is used for advertising from the day one of EuroCrawl! This year will be no different. This time though as the competition is easier accessible for organisation we will have some new and cool stuff to make the event look even better. Offipaita will also be selling EuroCrawl and ERCCA T-Shirts, hoodies, caps and towels ON SITE so better save some money for suveniers. Big thanks to Offipaita for sticking with us and sponsoring the event once more! Check them out at: https://www.facebook.com/groups/193954410684560